#CallJoe
Joe Kuta has been a part of the grand valley for 17 1/2 years. He's enjoyed every moment, spending his time hiking, power lifting & being a part of the fitness community. Meanwhile also giving back through local church programs & foodbanks. He is a devoted husband to his wife Megan of 13 1/2 years as well as loving father to his 7 Year old daughter & 9 Month old son.
Joe has a strong background in hard work, dedication & innovation. He has spent almost 15 years climbing the ranks in the energy industry & at least 7 years in sales. From sub-contracted work to company positions, managing shipping, warehousing & productions to developing environmental programs designed to protect our beautiful valley we call home, he has always kept an interest in being productive.
Joe has capitalized on the digital era, by familiarizing himself on trends & how they can be beneficial. He has operated a YouTube channel for over 7 1/2 years with more then 80 videos. He has managed media content & produced videos for local business's throughout Grand Junction & host his own podcast (The JoeCast).
Because Joe has lived in the western slope for over a decade he is now ready to help others find their dream home & live the life they've worked so hard to create. Joe has always believed in a good, strong networking approach & wants to utilize those relationships built to help Home buyers in alleviating the home buying process by only providing the BEST advice & and the BEST referrals.
#CallJoe today at 970-270-9740 for all your Real Estate needs
Awards & Designations
- 2019 GJARA Chairman's Award
- 2018 RE/MAX 100% CLUB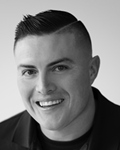 Joe Kuta
Realtor // Buyer Specialist
The Danny Kuta Team
120 W Park Dr Ste # 200